Category: Music News ( written by bignotch on Monday, June 8th, 2009 at 11:04 am )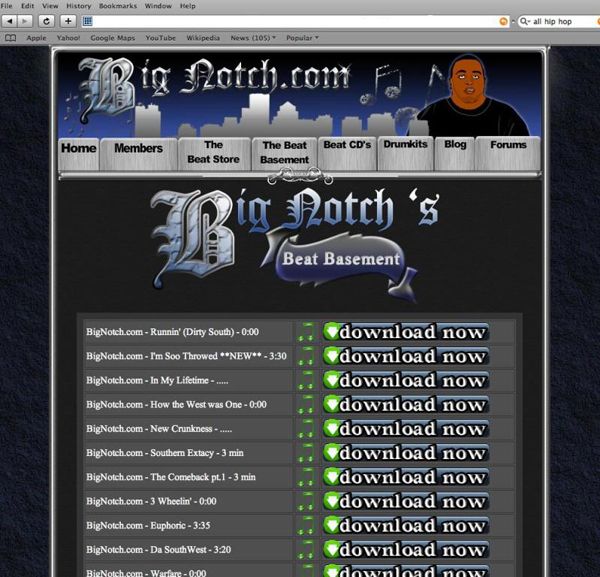 Why purchase a single beat for 35 dollars, when you can have access to a growing collection of beats for the same price?
The Beat Basement offers a collections of beats from several different genre's including: R&B, Hyphy, West Coast funk, Dirty South, etc...
What's even better is that it's updated weekly (usually daily). All beats can be used on albums, mixtapes, demo's etc.. and they are ROYALTY FREE. This means that once you Sign Up and get access, you can sell as many mixtapes or albums as you would like and you don't owe Big Notch a dime.
So, what if you sign up only to find out that the type of beat you're looking for isn't available? You can simply request any beat you like to see in the Big Notch Forums (click the forums tab in the header above) and request it. All request are filled within 1 or two weeks. So what's stopping you?  It's only 30 bucks a month. You'll always have new material to work with when you sign up for the Beat Basement.
No Comments »